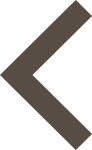 Back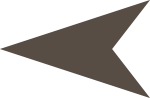 Register
All New
Exhibits
eXtra PAVILION
Explore 100 manufacturers presenting products and solutions you wouldn't have been able to see without this extra bonus to the 2022 SHOT Show.
All New
Experiences
Great Outdoors Pavilion
Take a break and experience a handful of specialized displays at the all-new SHOT Show Great Outdoors area, located on the Caesars Forum plaza.
All New
Products
New Product Center
See first-hand the latest innovations and smartest products coming to market. This year, it will be on display at Caesars Forum.
Protected by Co-sponsored by

All the
Law Enforcement
Dedicated Law Enforcement
+ Armed Forces Halls
Nearly one-third of the SHOT Show's exhibit halls are dedicated to protection equipment and tactical accessories needed by law enforcement, SWAT teams, private security and the armed forces.
All New
Shortcut
Connecting Caesars
+ Venetian Expo
Save time with a dedicated SHOT Shortcut Bridge to access the Caesars Forum expansion area directly from the main SHOT Show exhibit floor on Venetian Expo Level 2.
All
Good Eats
Outdoor BBQ
Just off the Shortcut Bridge make a quick pit stop for an incredible BBQ lunch or snack break — with outdoor seating!
All New
Exploring
New Floor Layouts & Locations
With our additional space, some of your favorite manufacturers may have moved locations giving them more space to display more products. Plus, we're making exhibits more accessible with easier-to-navigate aisles and walkways.
All the
Swag
SHOT Show Store
T-shirts, hats, mugs, pins, sweatshirts and more are waiting to fill your memorabilia needs! SHOT Show Stores will be available in both the Venetian Expo and Caesars Forum.
All the
Industry Insights
Meet with NSSF
Hear what NSSF, the firearm industry trade association and owner of SHOT Show, is doing to protect your business and safeguard the industry's future when you visit with representatives in the booth.